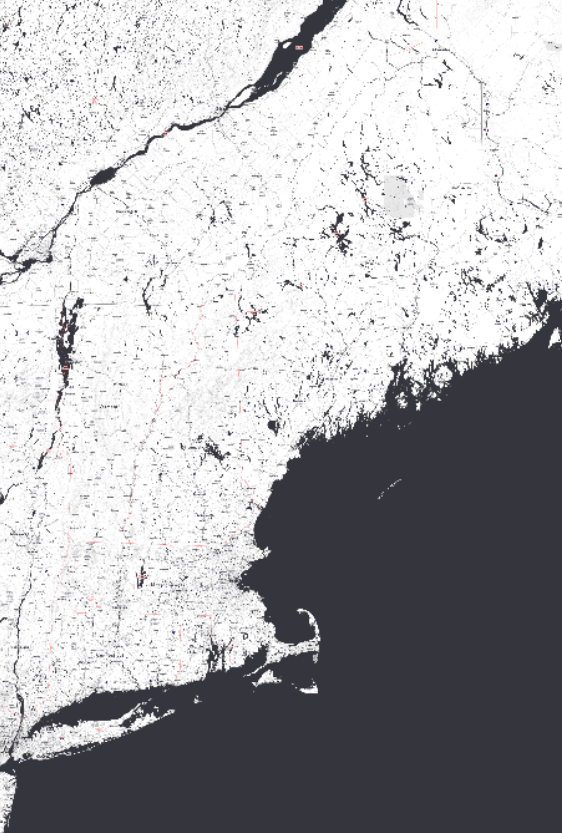 by Customaps
Peel and stick New England 73x49 Emily M.
DESCRIPTION
- Style: Art Deco (With Labels)
- Size: 49" Wide x 73" High 
- Number of Panels: 1 panel

- Location: New England
PRODUCT INFO
PHOTOTEX is a peel & stick material made of 100% polyester fabric. It can be removed and reused multiple times without any damage to the surface or loss of adhesion. PHOTOTEX does not shrink, curl, rip or wrinkle in any climate. It can be installed for a day or a decade and upon removal, it insures a 99% chance that its adhesive will not leave a sticky residue.